Managed
Wi-Fi
Mitec's Managed WiFi Eliminates the most common problems WiFi problems to give you a Better Internet Experience.
For only $15 per month: WiFi coverage for up to 3,500 sq. ft. No more slow spots! No more deadzones! Less headaches! More productivity!
Mitec Managed WiFi
$15 / month
What is Managed Wi-Fi?
Mitec's Managed Wi-Fi service is our turn-key solution for your Wi-Fi needs. We'll install, configure, and maintain your Wi-Fi to be as optimized as possible for your location.
Covers up to 3500 Sq. Ft
We'll include up to 3 signal extenders to wireless cover up to 3500 Sq. Ft. Additional coverage is available for $5 / month per extender.
Our customers love us!
Voted Best Internet Provider and Best IT provider in the 2022 VC Star Readers' Choice Awards
Find out why our customers think we're the best Internet Service Provider & IT Provider in Ventura County
Free Network Antivirus
Free Network Antivirus is included with our Managed WiFi Service. Our equipment adds an additional layer of protection that detects and stops most incoming viruses and other forms of malware.
Parental Controls
Keep your family safe and your home network secure with parental controls that block dangerous or inappropriate websites.
Frequently Asked Questions
How many square feet will the Wi-Fi cover?
3,500 square feet coverage is included.
What if I need more than 3,500 square feet covered?
Additional coverage can be provided by installing repeaters for +$5 per month per 500 square feet.
Can Wi-Fi service be provided outdoors?
These are for indoor use only; outdoor Wi-Fi coverage is not guaranteed. A custom solution may be required for outdoor coverage.
I have multiple buildings, can I use this to get Internet throughout the property?
These are only intended to be used in a single building. We do not recommend using these to connect multiple buildings, and service will not be guaranteed. Coverage in additional buildings requires a custom solution.
Are these for multi-unit buildings such as duplexes?
No, these are only for a single dwelling and not to be used amongst multiple addresses or tenants.
Do you guarantee these will work in my home?
These will work for 99% of clients. However, due to the nature of Wi-Fi, there are some situations in which these may not be sufficient.
Possible situations where they will not work adequately:
Client Equipment requires 2.4 Ghz Wi-Fi, and there is high interference in the 2.4 Ghz, such as dense apartment complexes.
House construction is causing Wi-Fi reflections (metal inside walls, large mirrors, marble floors, etc) which will severely degrade the performance.
Appliances or other devices (ceiling fans, microwaves, baby monitors, etc) are creating Wi-Fi interference.
Neighborhood has high interference.
If you are experiencing any issues caused by interference, as described above, we can recommend alternative solutions (which may included running Ethernet cable) and cancel the managed Wi-Fi subscription if they prove unreliable in your situation.
What is non billable?
The initial standard installation is free, and we will ensure there is a strong signal, <80db, throughout the home.
We will replace any broken Wi-Fi access point for free.
These will be setup in repeater modes for free.
What is billable?
If Walls are too-thick for repeaters to be used correctly, we will need to hardwire these. Hardwiring is not included and is billed seperately.
Any troubleshooting of devices that will not connect to the Wi-Fi. An example may be a printer that will not connect, even though it has decent Wi-Fi signal.
Mitec Internet is Trusted By
And More
Looking for Internet Service or VoIP Service?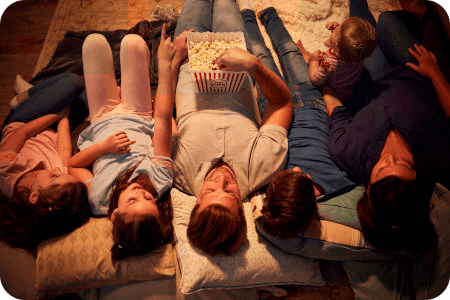 Home Internet
Home Internet that does everything you need it to, and more.
Mitec Internet is perfect for streaming, remote work, doing homework, checking email, and just about anything else you can think of. Prices start as low as $44.99/month.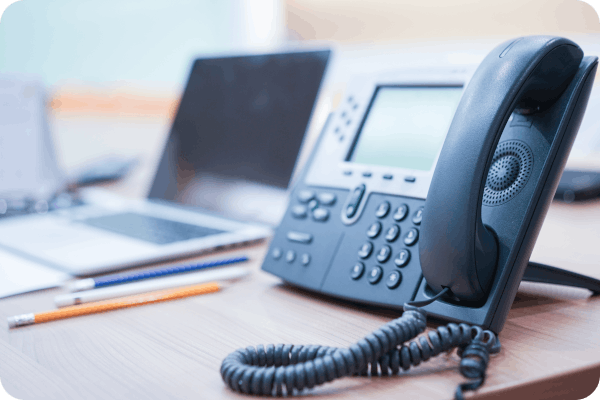 Phone Service
Unlimited VoIP Phone service with next generation features and local support.
Starting at $29.99 per user / month, our phone service provides an unbeatable value with all the features you'd expect from a modern phone service at a significantly lower price.
Looking for Expert Tech Support?
Check out our IT Services